Below are four payment plans commonly used by our students.
AIE does not use banks, credit unions and third party finance companies to fund our tuition plans. This gives us the flexibility to create a personalized payment plan for you "interest-free". There are no additional hidden charges, ever. You only pay the tuition amount listed on our website, less any partial scholarship that may apply. Tuition is all inclusive and covers all costs associated with attending and completing your program.
To speak confidentially about your payment options call 888-844-4247 and ask for our Director, Ron Davis or Jazmin Tocsano.
Spanish speaking applicants, please call Jazmin Toscano at 888-844-4247.
Jazmin is the assistant to our Director. She is available during business hours on Tuesdays, Wednesdays and Thursdays at 888-844-4247.
By Email:
English speaking applicants please call Ron Davis, Director at 888-844-4247.
Flexible Tuition Payment Plan: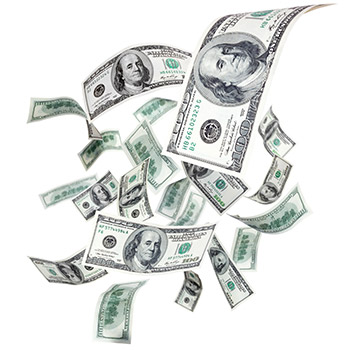 Our Pay-As-You-Go plan allows you to pay throughout your program interest-free in equal monthly installments. If your schedule must change while in school, your payment plan adjusts too. You can complete your training anywhere from 4 to 18 months on this flexible plan. On this plan, when you're done, you are fully paid. Credit checks are not necessary.
Fast-Track: Looking to get into the marketplace as fast a possible? Our Fast-Track plan could be for you. We will commit to getting you through your licensing program in 150 days or less, if you can commit to attending full-time and fully paying your tuition while in school. We benefit by processing more students throughout the year. You benefit from an additional $650.00 reduction in tuition, over and above your scholarship! Call 888-844-4247 for more details. Credit checks are not necessary with this plan.
Two Extended Pay Funding Options are available on approved credit.
Funding Option One: Complete your program in 6 months and Option One gives you another 5 months to pay interest-free! To qualify, stay on track to complete your program in 6 months and while in school, pay 60% of your tuition. Upon approved credit, you can take another 5 months to pay the remaining balance of your tuition interest free.
Funding Option Two: Complete your program over 8 months and commit to paying 75% of your tuition while in school. Meet this goal and Option Two gives you an additional 6 months, 14 months total to pay your tuition, interest-free. All loans can be fully paid at any time without penalty. Funding Options One and Two are offered on approved credit. All programs require a deposit of $1,000 to start.
---
Veterans Affairs Approved. We are approved to offer assistance under a variety of Veteran's Affairs programs. Your tuition will be paid according to the VA's regulations and your terms of service. Please call for details: 888-844-4247.
AIE has been approved by the State of California's Bureau for Private Postsecondary Education for the past 31 Years.