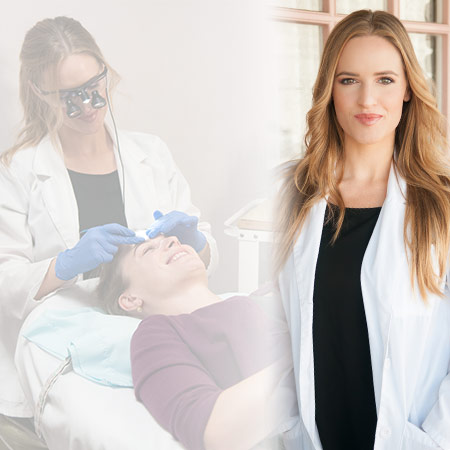 "Becoming an electrologist wasn't my plan for the future. However, I couldn't be happier now with the decision I made to enroll and become licensed here in California. Originally, I aspired to become a nurse. I wanted a career that allowed me to help others. I struggled to make that happen and one day, through a job choice, I was introduced to electrolysis. The job description was receptionist / personal assistant for a successful electrologist. Over time, I came to realize how great this profession can be. Daily, I saw how happy and genuinely grateful our clients were. At that point, I knew that I wanted to do this.

From that moment forward, all doors opened for me and I was able to make it happen thanks to the help I got from AIE. Working full time, I was concerned that I wouldn't be able to attend and complete my program. When I called AIE, I was pleasantly surprised to learn that this is an open-enrollment school that offers flexible hours and an outside time line of one and a half years to complete! I was done in less than a year.

AIE has instructors who are all former graduates and now successfully practicing in their respective markets. Each one brings real-world experience to the classroom and everyone there wants you to succeed. Also, the staff continues to offer their support after you have graduated. Today, I am practicing electrology at Electrolysis by Janice in Fullerton, CA. The last few months have been so rewarding. I can honestly say I wake up happy to go to work. I am so grateful for the education and experience I received at AIE!"
- Bethany