Why Become An Electrologist?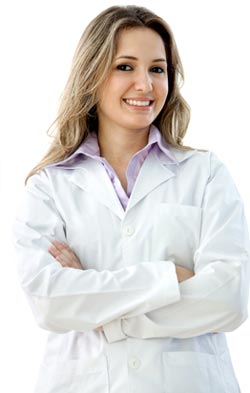 Would you like a career in a lucrative, high demand field, where you'll be a respected professional, and help people feel better about themselves and their appearance every time they look in the mirror? Would you like to be able to work flexible hours at an existing shop, or even start your own business? If so, becoming a licensed electrologist could be just the career you are looking for, and the American Institute of Education has just the courses you need to take to get started in your new career!
Hair removal is an essential part of an effective beauty and skincare regimen, and there has always been a high demand for hair removal products and hair removal methods that really work. Whether for removal of hair from the legs, bikini area, underarms or facial hair, women have long needed hair removal products and methods. Now, with men's growing interest in grooming, the market for genuinely effective hair removal is continually growing and the easy, permanent hair removal that electrolysis offers will always be in demand. Even in a recession, image is still important and many people would rather compromise on other expenses than personal grooming.
Electrolysis has been used for over a century, and electrology is the only method of permanent hair removal that is approved by the US Food and Drug Administration (FDA). The FDA states that an electrology machine is "a device intended to remove the hair by destroying the dermal papilla of a hair". Since no other method of hair removal consistently destroys the papilla from which a hair grows, only electrologists can claim that their method of hair removal is permanent. Today, electrology has become a well-known and 'gold standard' form of permanent hair removal. Electrology is here to stay, and is not just the latest fad.
Electrology involves the application of low-level electrical current and/or radio frequency to a hair follicle through a sterile needle or probe. Although it sounds uncomfortable, with today's microprocessor driven equipment, it is virtually painless. There are three main forms of electrology. The first, electrolysis, applies direct current to the hair follicle through the electrologists' hand piece and probe creating sodium hydroxide as the direct current reacts with the H2O in the cells of the skin. Sodium hydroxide also known as caustic lye, chemically destroys a follicle. The second modality is called thermolysis and it utilizes radio frequency delivered along an alternating current through the hand piece and probe. When used together, you have the third modality called the Blend. All epilators are capable of delivering all modalities. Electrologists may use any one technique or a combination of techniques in their work with their clients, depending upon what is required in any given area of the body.
Today, most US states regulate the practice of electrology through an examination and licensing system. This is welcome news to graduates of the best electrology programs, such as the ones at AIE, as it protects the reputation of electrologists. Not just anyone can set up as an electrologist, so numbers will always be controlled and clients know that as a licensed electrologist, you know what you are doing.
As a state-licensed electrologist, you can look forward to a long and rewarding career. Permanent hair removal is often a dream come true for most electrolysis clients, massively increasing their self-confidence and self-esteem. By performing this effective, permanent method of hair removal, you'll change your clients' lives for the better. As well as bringing genuine happiness to your clients, you'll also be rewarded with flexible and well-compensated work. Electrology has a good reputation as a safe, effective way of permanently removing unwanted hair, so it is not difficult to market your electrology skills and quickly get clients.
Permanent hair removal through electrology is not only sought after for personal grooming, electrology can also make a dramatic difference in the treatment of hirsutism, or excessive hairiness, caused by hormonal disorders such as Polycystic Ovarian Syndrome. Permanent hair removal by electrology can make a huge difference in the lives of women affected by this condition.

If you have ever dreamed of working for yourself or starting your own business, then this career choice is definitely one you should consider. As an electrologist, you can finally realize your dream and work the hours you want, when you want, giving you more quality time with your family. Alternatively, if you do not wish to have the responsibility of your own location, electrologists frequently work from beauty salons or spas as well as aesthetician's offices and doctors' offices as independent contractors. However you decide to work, you have plenty of options with electrology.
Your training in Electrology at the American Institute of Education will be thorough and complete and you will graduate prepared for a lucrative career as an electrologist. You will be trained on the latest epilating equipment using the latest techniques. One of the best reasons to become an electrologist is that in as little as five months you can be earning anywhere from $60 to $120 per hour as a respected and licensed professional electrologist. We offer open enrollment, so you can start classes whenever you want and we offer an in-house scholarship program that rewards previous education, business experience and existing licensing such as nursing, esthetics, cosmetology to name a few. We also customize our tuition payment plans as needed so call today to discuss funding that works for you.
If you'd like to find out more about pursuing a new, rewarding career in electrology, don't hesitate to contact the American Institute of Education. We have a variety of programs in professional electrology that will prepare you for licensing or registration in your state. The American Institute of Education has been a leader in education for 32 years. We offer training on the most advanced electrology equipment and in the most up-to-date methods available, assuring you of graduating with an unfair advantage over your competition. It's important to note that most students are able to complete up to 45% of their training online from home, saving both time and money.
The American Institute of Education is an open-enrollment school that allows you to start when it best suits you, and attend for clinical training according to your schedule. Contact Ron Davis, Director of American Institute of Education at 888-844-4247 and begin working toward your new career today. We're sure you won't regret it!