Our School Clinic: Permanent Hair Removal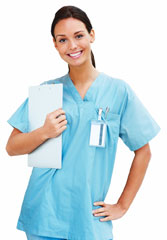 If you reside in the Los Angeles area and are interested in having electrolysis, call 714-564-0417 for details and appointment times.
All work is performed in our state-of-the-art clinic using the fastest and most comfortable equipment on the market today. All student work is supervised by our State Licensed instructors. Electrolysis work is performed on Mondays, Tuesdays, Wednesdays, Thursdays, Fridays and Saturdays.